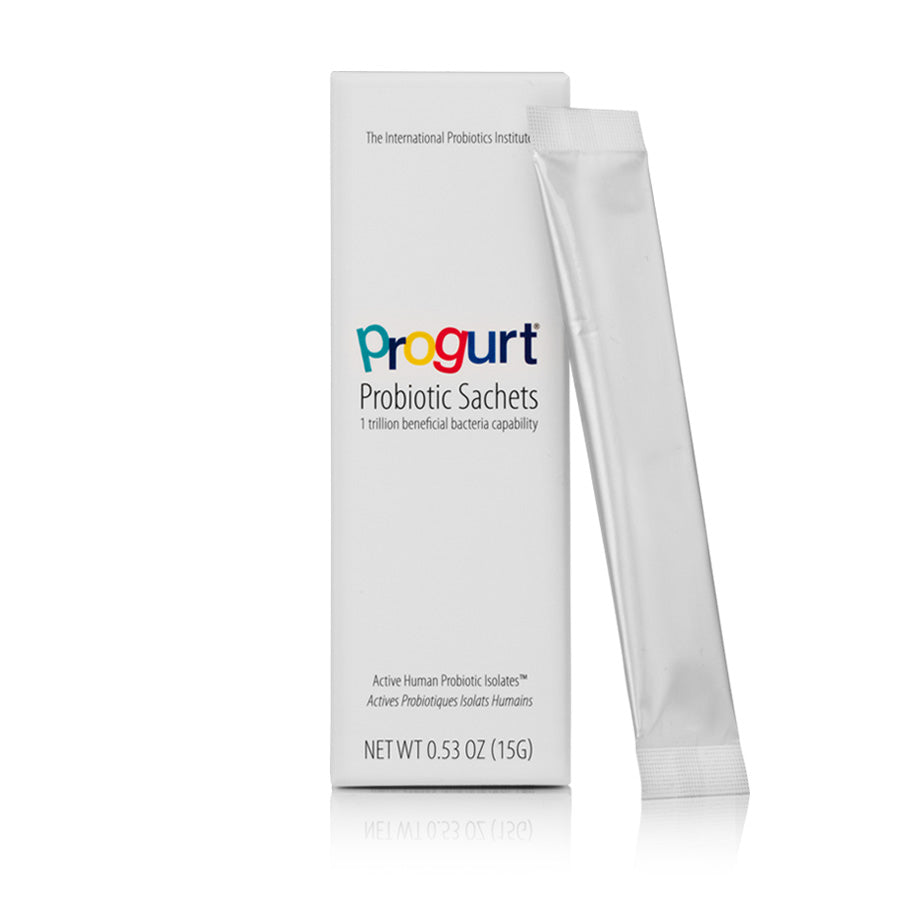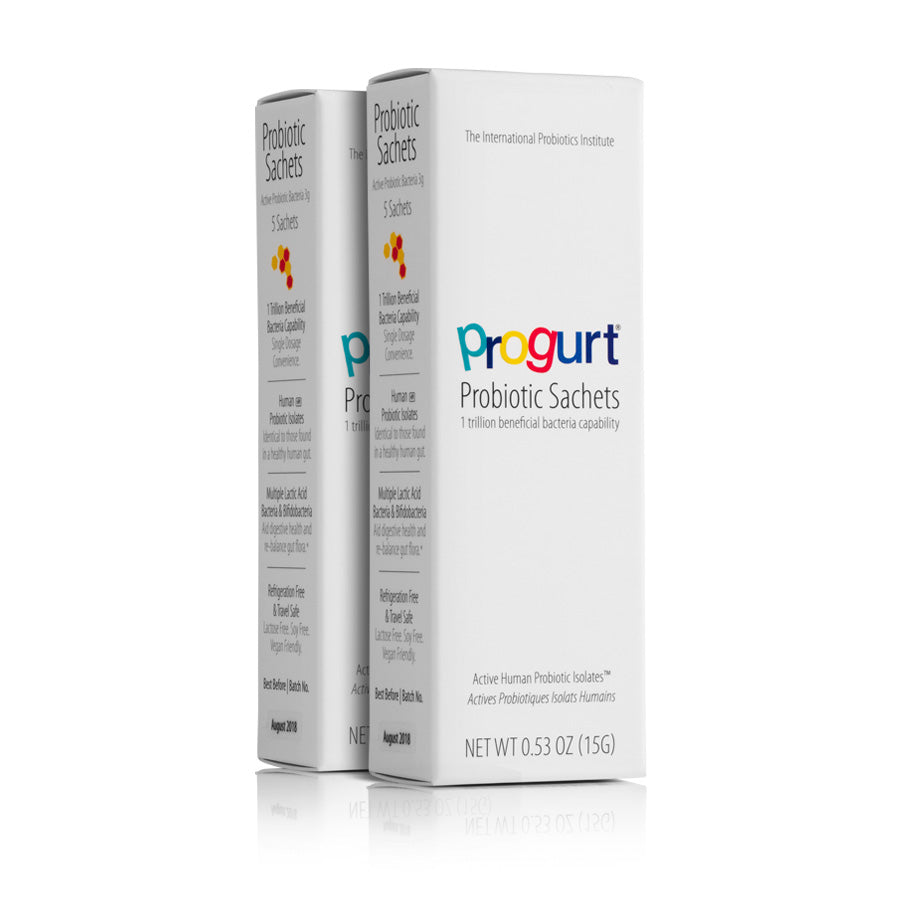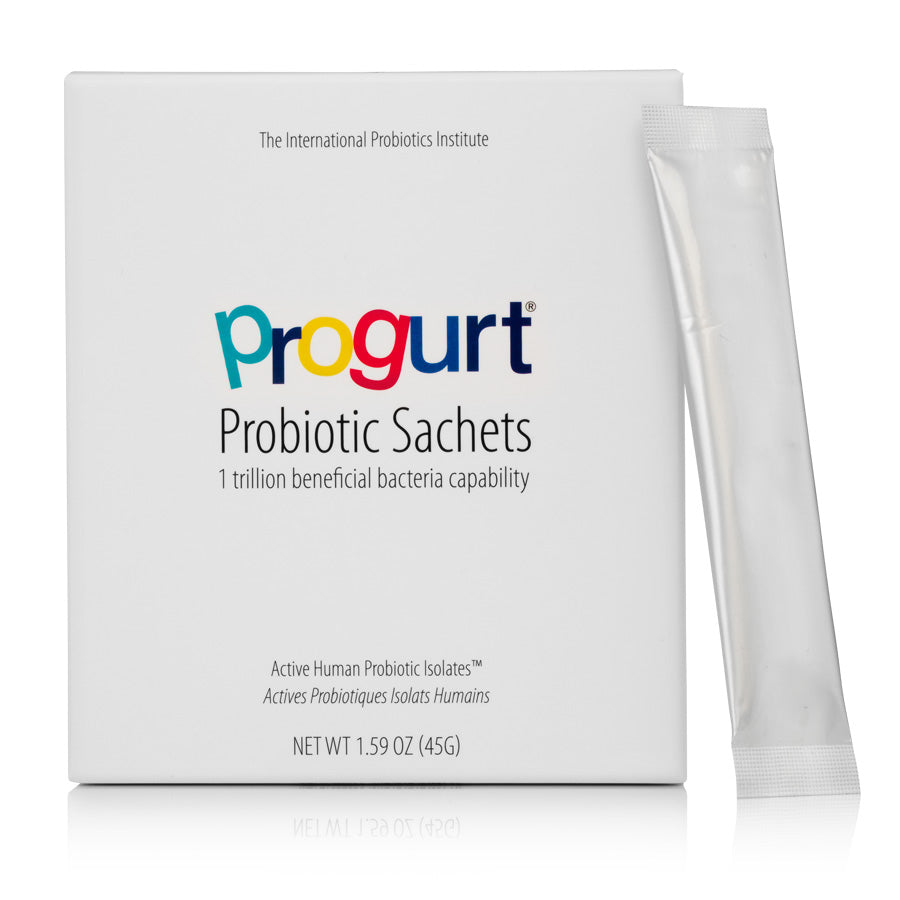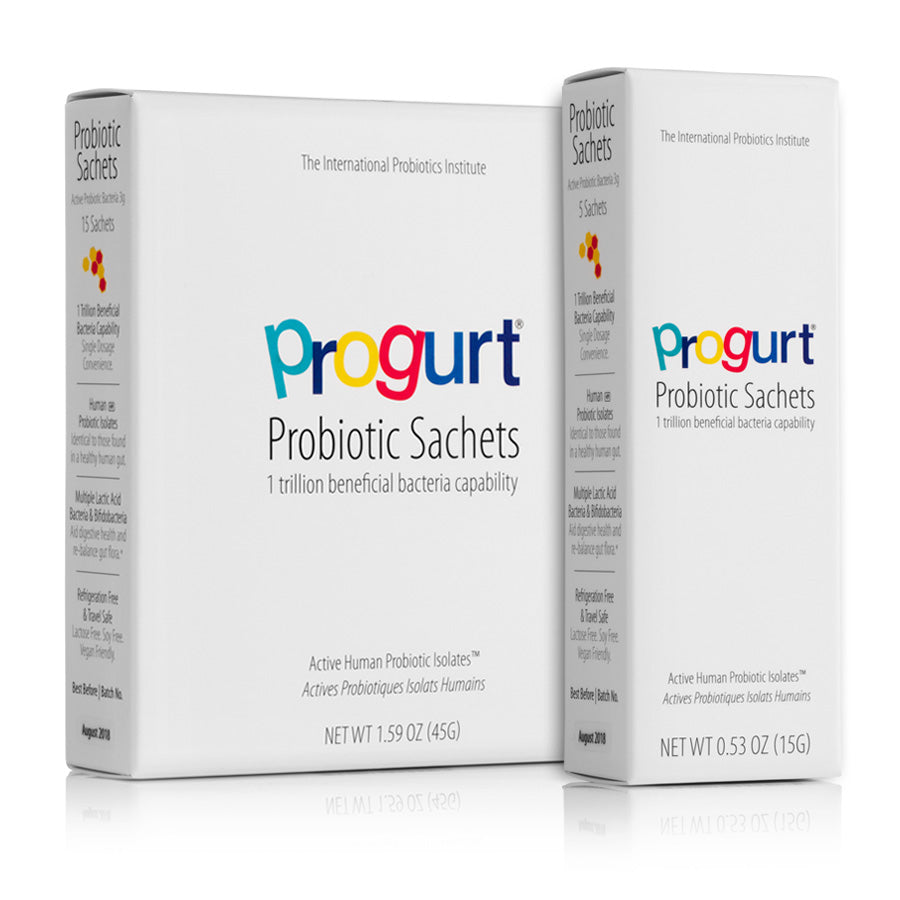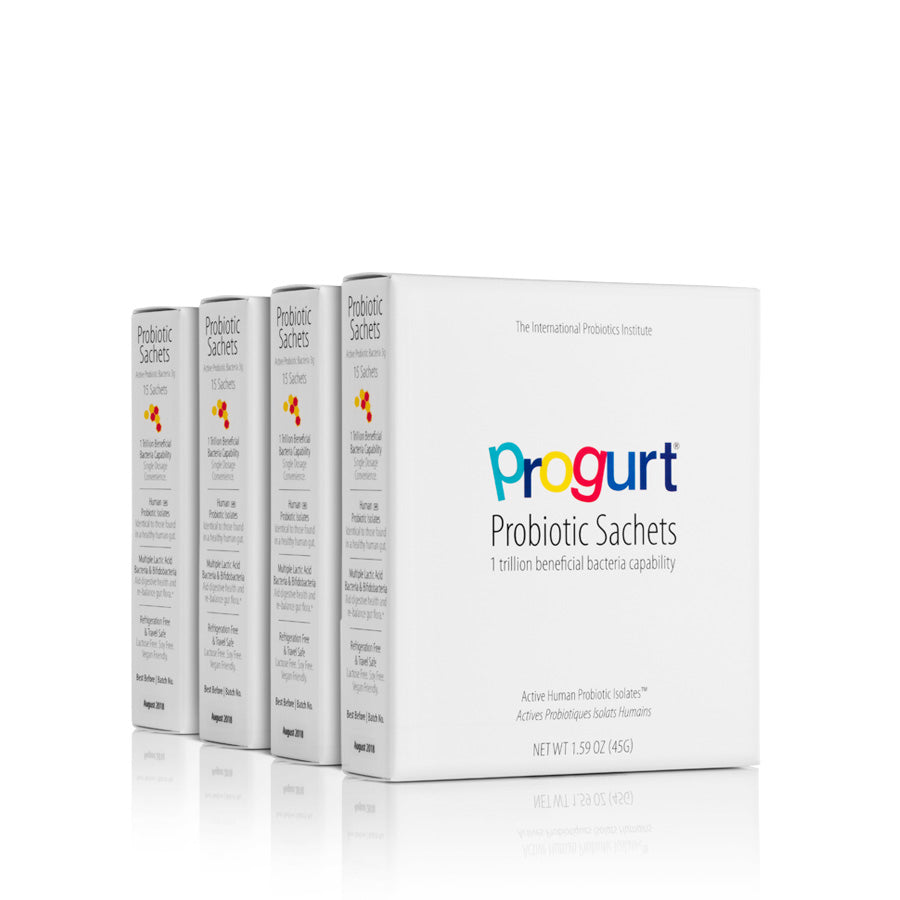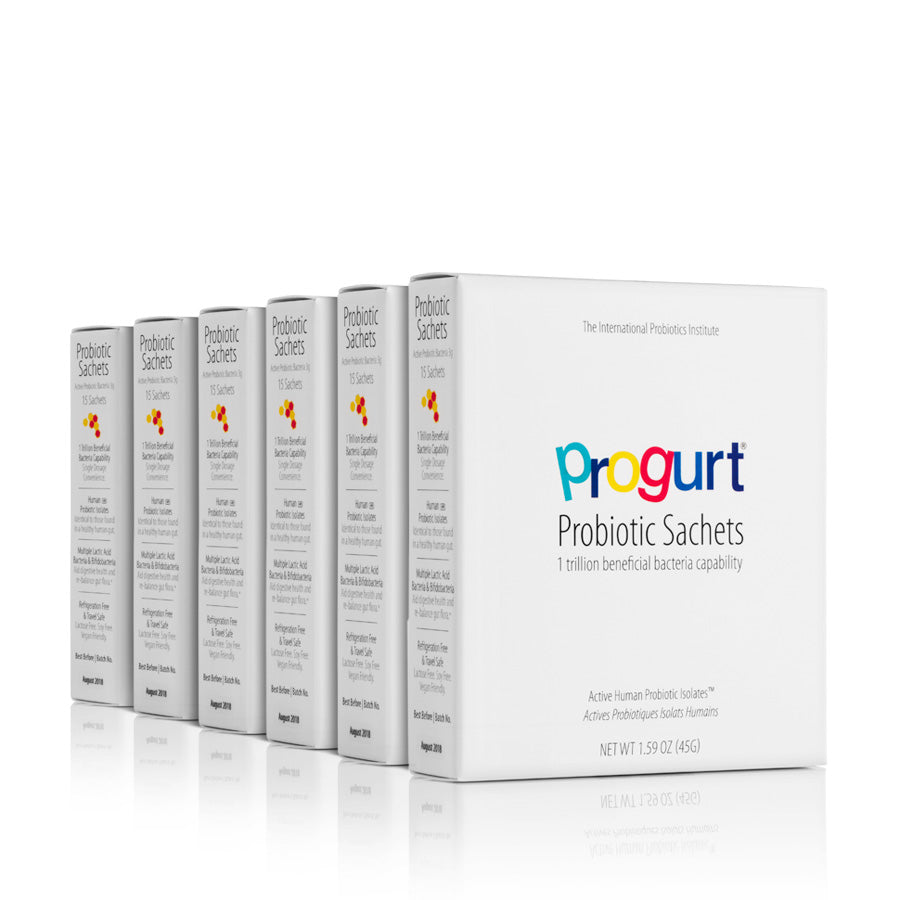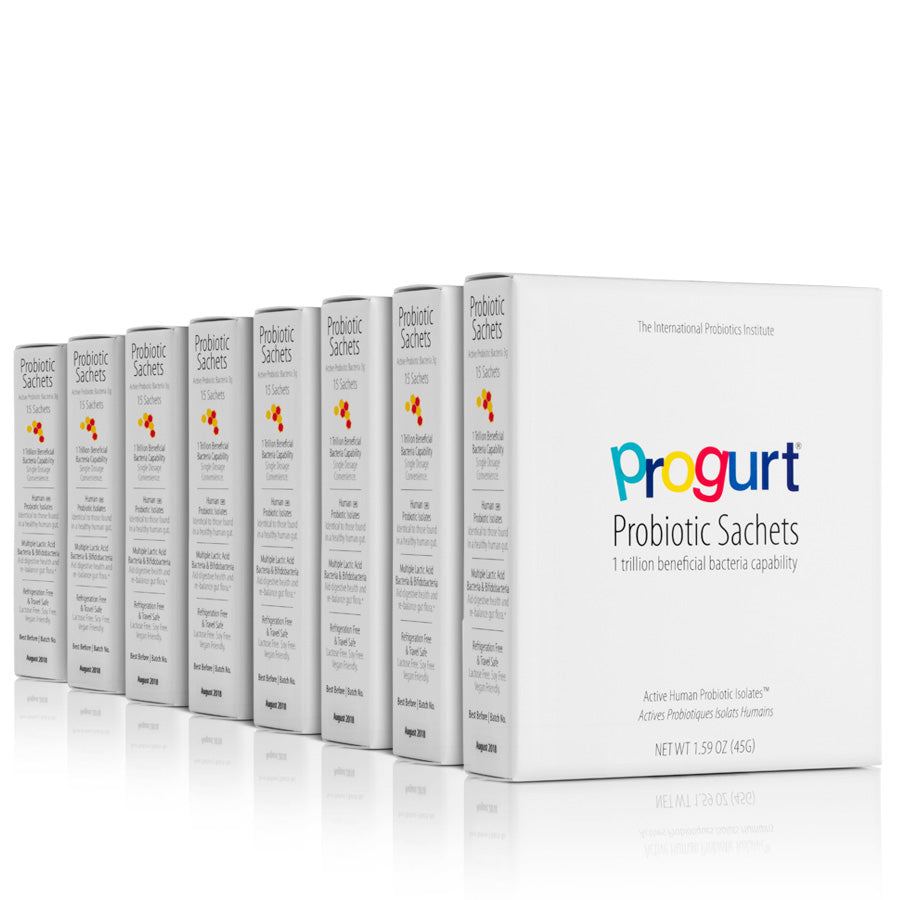 Probiotic Sachets Nutrition Facts
Overview
About

Probiotic Sachets are a revolutionary soothing, super-strength probiotic, to aid digestive health and re-balance gut flora. 1 Trillion Beneficial Bacteria Capability. Clinically tested, multiple, colonising strains of Human Lactic Acid Bacteria & Bifidobacteria. HPI® are a unique blend of probiotic strains identical to those found in a healthy human gut from birth. Effectively re-balance/restore your own microbiota without disturbing the tummy's natural bacterial balance. Offers exceptional restoration with beneficial colonisation. Ideal for those prone to digestive disorders or tummy problems.

Build My Regimen

In your regimen

Step 1: Balance Stomach pH
Step 2: Hydrate and Mineralise
Step 3: Stimulate Beneficial Bacteria
Step 4: Restore the Microbiome
Step 5: Enhance Circulation
Step 6: Optimise Immune System

Consume upon waking in AM for best results.
Usage Details

1 Sachet in 8oz (200ml) glass of water or freshly pressed juice. Mix well. Use entire contents of Sachet immediately after opening. Store at room temperature.

Or make 1 Litre of Probiotic Yogurt, using the Progurt Incubator. Brimming with Human Probiotic Isolates™ and free from all additives. Consume 200ml or more of Probiotic Yogurt per day.

Build my Regimen

When to use:

Use in AM

Good for:

24 months after opening

Stability:

Shelf Stable / Refrigeration Free
Formulation-Specific Benefits
Enhance Digestive Health

Improve digestion, absorption and nutritional support to every living cell with multiple, beneficial strains of Human Probiotic Isolates HPI™, indigenous to the human GI tract.

Reduce Gastrointestinal Discomfort

Reduce feelings of digestive imbalance and signs of intestinal and stomach dysfunction such as IBS, bloating, indigestion, reflux, food allergies and lactose intolerance.

Improve Cognitive Function

Reduce feelings of depression and improve brain function. Beneficial bifidobacteria modulate vegus nerve activation, regulating mood, emotional behaviour and responses to stress.

Improve Energy & Immunity

Modulate immune responses, reduce risk of infection, improve gut barrier function and form a natural defence against pathogens, which require a healthy biodiversity of good bacteria.
Examine the Source, Dose & Form

Inside the Probiotic

Human Probiotic Isolates HPI™
Lactobacillus Acidophilus
Lactobacillus Bifidus
Streptococcus Thermophilus

Examine the Allergens, Fillers & Additives

We Never Use

Animal or Plant Bacteria
Dairy, Gluten, GMOs, Soy
Nuts, Corn, Shellfish
Binders, Fillers, Preservatives
Probiotic Sachets vs Other Probiotics
Brand Differences
Probiotic Sachets
Leading Probiotics
Human Probiotic Isolates HPI®
1 Trillion CFU Capability
Proprietary Dual® Delivery Technology
Broad Spectrum Formulation
Some
Multi-Species Formulation
Some
Synergistic, Colonising and Restoring
Some
Missing & Fragile Strains
No Animal / Plant Strains
Stomach Acid & Bile Resistant
Some
Lactose, Soy & Gluten Free
Some
Refrigeration Free & Travel Safe
Used by Medical Professionals
Some
Indigenous, at Birth strains
Real people, real stories
99%
would recommend this product
Shirash S.

Verified Buyer

Health Condition

Dairy Intolerance,

Constipation,

IBS,

Malabsorption

Benefits

Improved Gut Health,

Improved Digestion,

Overall Improved Health

Fixed Digestion

Really helped rebalance my gut flora after 20 years of bad gut health.

Amy A.

Verified Buyer

Health Condition

Irritable,

Bloating,

Painful,

Sensitive

Benefits

Improved Gut Health,

Less/No Bloating,

Less/No Cramps,

Improved Digestion

Life changing probiotics

Honestly worth its weight in gold. I've had stomach issues for years; this is the only thing that's made a measurable difference.

TOSHIKI A.

Verified Buyer

Benefits

Improved Gut Health,

Improved Digestion

Improved intestinal health.

By simply administering the vaccine as prescribed, the intestinal environment significantly improved, constipation and diarrhea disappeared, and the quality of life improved.

Nancy Lopez L.

Verified Buyer

Condición de Salud

Saludable

Beneficios

Mejora la salud digestiva

El producto excelente pero demorado en llegar!!

Muy demorado en llegar a Bogota!!!

Richard K.

Verified Buyer

Health Condition

Malabsorption,

Bloating,

Sensitive

Benefits

Improved Gut Health,

Improved Digestion,

Less/No Bloating,

Overall Improved Health

Big fix in a small packet

I have used progurt to address inflammation issues I have been experiencing for the last 16 months. it has been a great reset for the gut.
Reviews Loaded
Reviews Added
Looking for something else?